Hola Figa.



this will give yougoose bumps.



° from Kevin Calero on Vimeo.

ahhhso pretty so shallow. So L.A.


Neue Variations from Jean-Pierre Caner on Vimeo.

Primo.Turbo.Gangster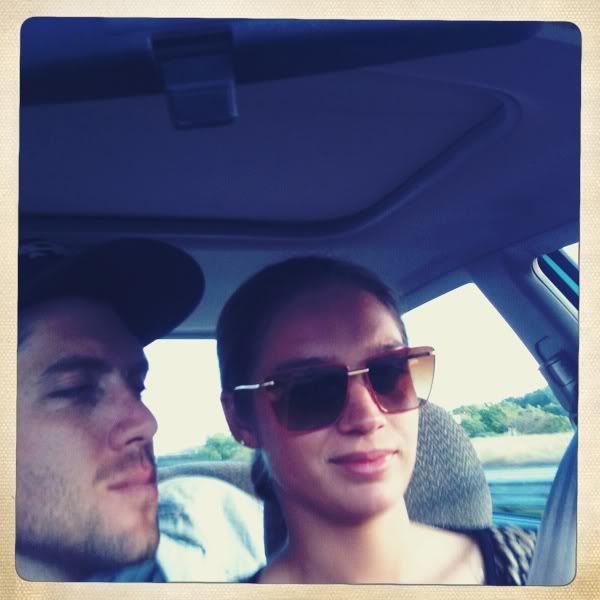 I pretty much forgot I had a website. My bad, life has been just that turbo crazy lately.:)

Sooyeon Lee: Grand Slam on Nowness.com.

dark.Beautiful


Janie Taylor for ChloŽ on Nowness.com.

Redlands.
Didn't go so well... had a rough go. BUT. I didn't manage 2nd in the crit on the last day once my legs came around a bit.
I was hopin for a win and thought I had it in the bag before nearly going down with a over zealous youngster on the last lap which I was lucky to come back from and make it to the front at all.
Next up is Tour of Uruguay, where hopfully I'll be able to bag my first win of the season.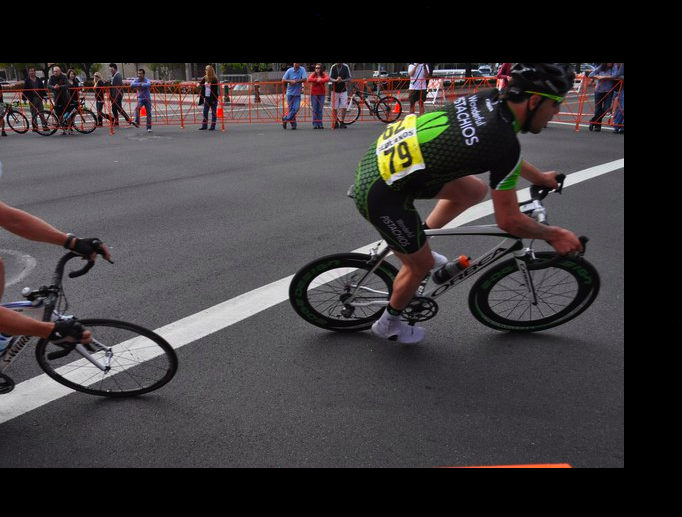 I know.
It's been forever.. but at least I'm consistent. Between driving a cab nights, training by day and trying to fit everything else in inbetween...
I've been swamped. Right now I'm staying over at home boy Adam Master's and Gus's house in Pasadena (between races.) The first two races of my season at that.
The first, San Dimas didn't go so well, next is Redlands. More soon.. good news lets hope. But at least I have time to post right?;)

on another note, I want this girlsoutfit.

Shades?!
want em, need em, gotta have em. got a feeling I'll have to make my own though.
I've been talking about sporting the old lady sun visor for years but never actually got one, now this dude is landing on the moon with it.
I feel Russian all the sudden.

I really relate toThis guyand have been following his blog for a bout a year. Dig it.
I've posted pictures ofFINSKshoes before. Here's a short video of the designer, Julia Lundsten
moreErik Hassle.enjoy.
so here's theJazzon my new team for 2011
I mentioned a little while ago that I signed a pro contract for next year. It's already been in the news but I'm happy to anounce my role as team captain on the Wonderful Pistachio's Professional Cycling team right here! I've been heavily involved in getting things set and ready for the racing season as well as putting in some quality miles to make sure I can "get crackin'" on the compition ASAP. And of course, I'll have some samples for you at the races;)
now just howawesoomeare these!!?

If you've been reading my blog for a while you'll remember me talking about myvaruscondition..
It's when you're feet don't have the proper stucture, a small genetic defect that causes a lack of structure and stability. Basically on their own my feet and ankles fall away to the inside, twice as much on my right as my left. It's like I'm standing on a hillside all the time, causing me to lose a huge chunk of the power my legs have to offer!
I've struggled with the symptoms of varus for most of my career. But after finally getting it properly diagnosed a year ago and shimming the inside of my shoes to correct it, I can finally stomp with full confidence. Thought I'd share some visuals of what the homemade solution looks like below.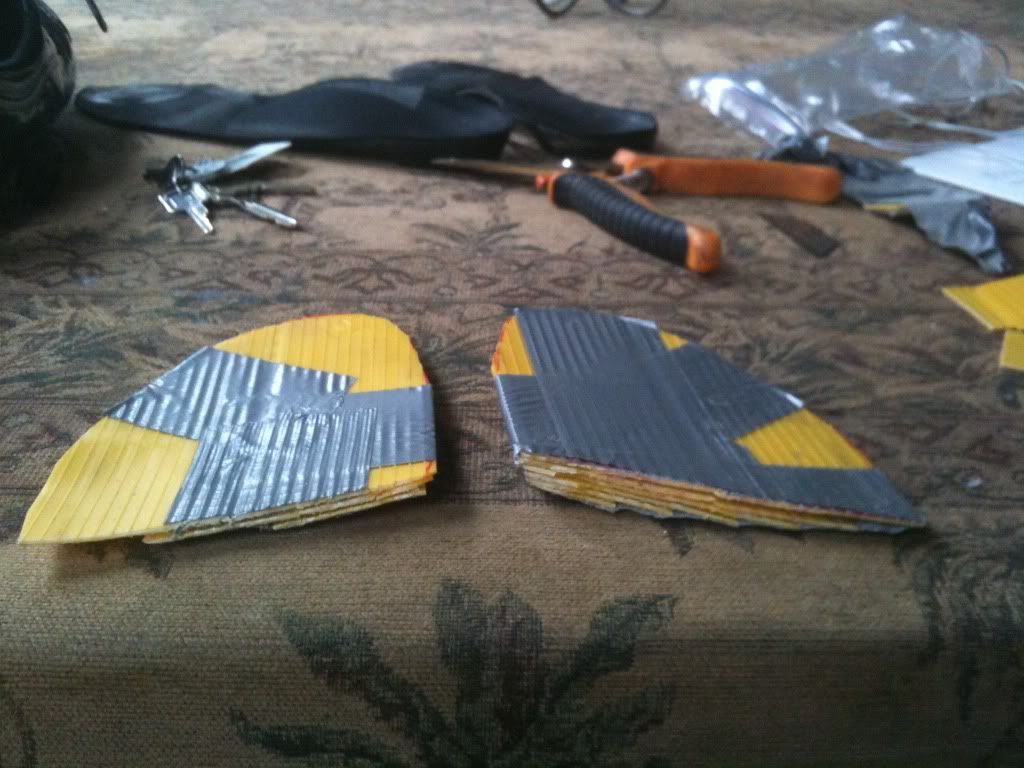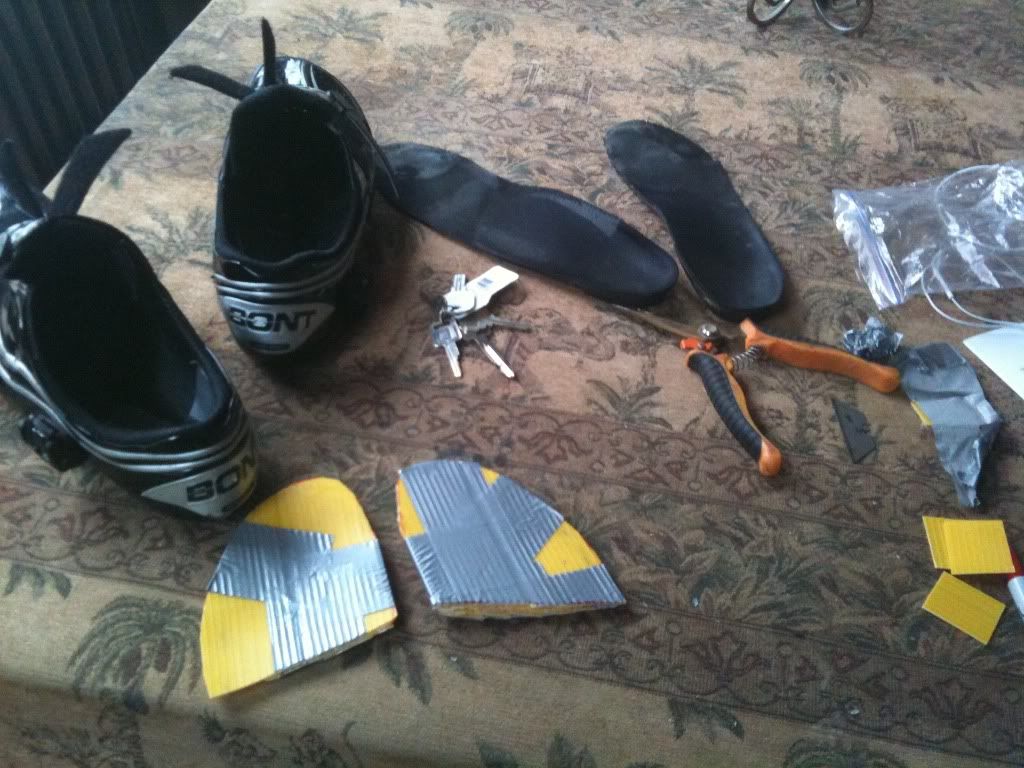 Telefon Tel Avivis one of my favorite music acts. This is from they're "remixes compiled" ablum and it's tip top.
Dig it.
I lovethis so much...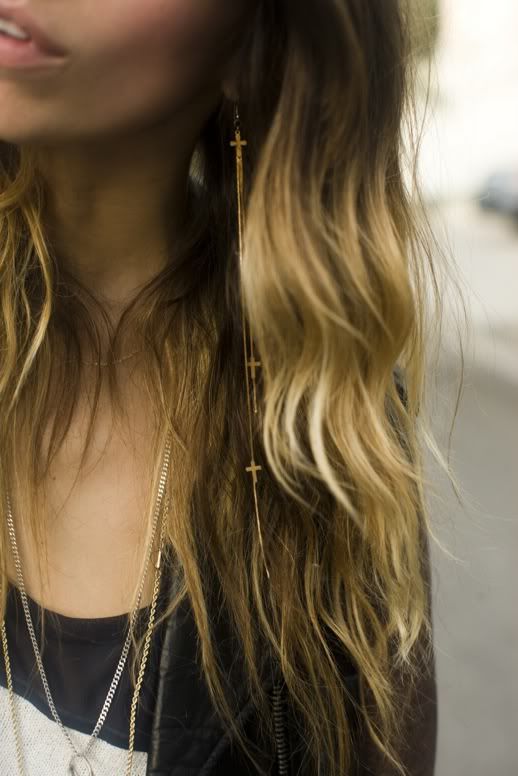 prettyAmazingriding...
this isOdessa.
one of the kids from the home schooled church circles I grew up in, and she's become quite the singer. Dig it. - odessa.virb.com ALIVE.
I remember who God made me at the core and my grieving soul can see the light of day.
Two days ago I signed a contract with a new team and will be rejoining the pro ranks in 2011.
After years of struggling and asking questions, I'm emerging from what feels like a cloud or a spell that I've been trapped in personally and professionally. And in that order...
I'm welcoming the challenges, opportunities and unknowns coming to me.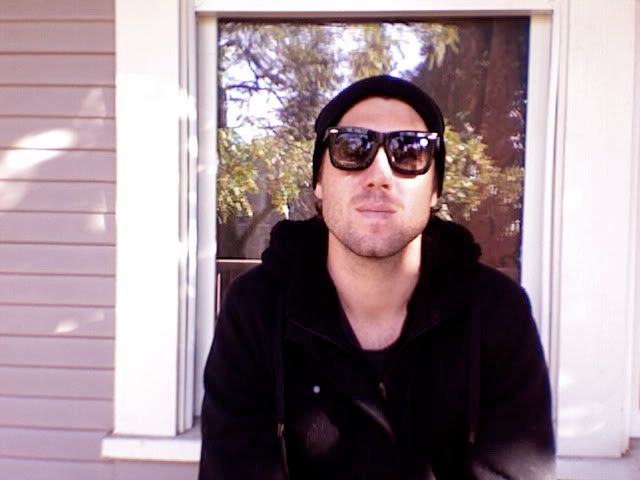 YEP.
dig it. this makes me miss living inEast Los


Danny Trejo aka Machete lowriding with Mister Cartoon from SA Studios Global on Vimeo.

not like a always approve or worship the guy. but ive always been akanyefan.
leave it to hime to come up with some shit like this to immerse yourself in. yes!


Ksubi Unveils ÒTHE GHOST SHOPPEÓ from PEDESTRIAN.TV on Vimeo.

worldsoverlap where sometimes maybe they shouldnt. when worlds overlap its a nice surprise.. they overlap your pain. they overlap to hurt. they overlap in love and then you lose your shirt. now youve got overlapping burdens and conflicting orbits screw up the look on your face. every bite you take opens your eyes a little wider. now overexposer leaves the mystery overworked and tired. all we've got left is a room full of prisms wires and plyers. theres a chair for sitting in and its calling me. im feeling a little thin in my shoes like im ready for retirement. but from resting in that seat i can see a cross lying in the street and i know its meant for me. so before i overlap anymore worlds and start changing peoples luck. im going to carry my burden for a while in a world only i know.
I think I need a GUN!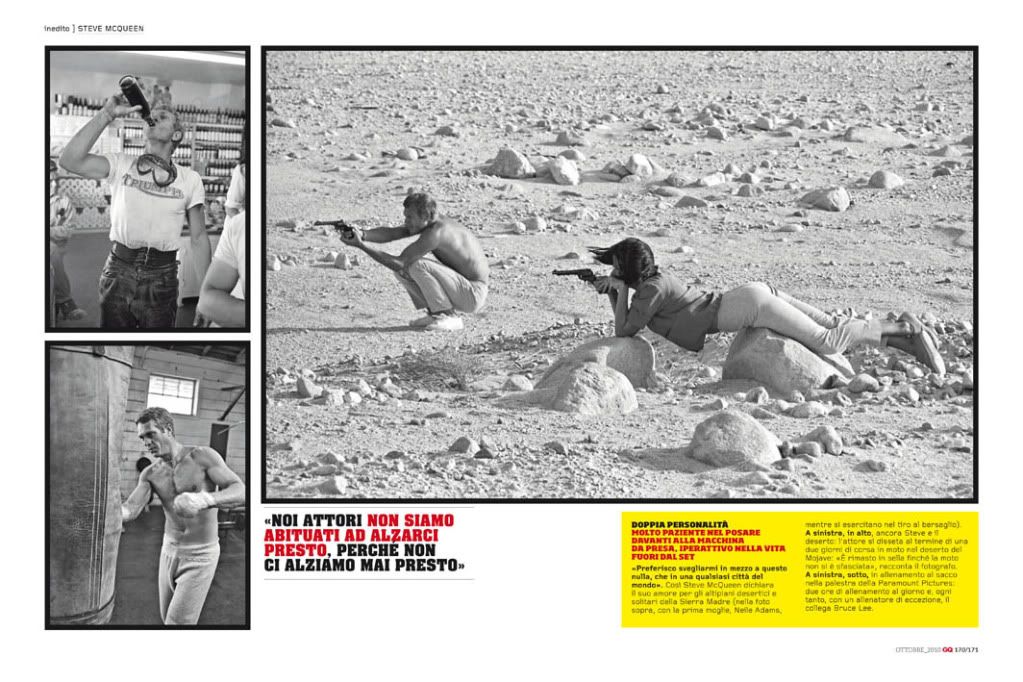 lets say hellotomorrow
lets say hellowith a heart full a horror.
Ialready fucked you, I love you, payme
this goes down in history as a day that needs changing.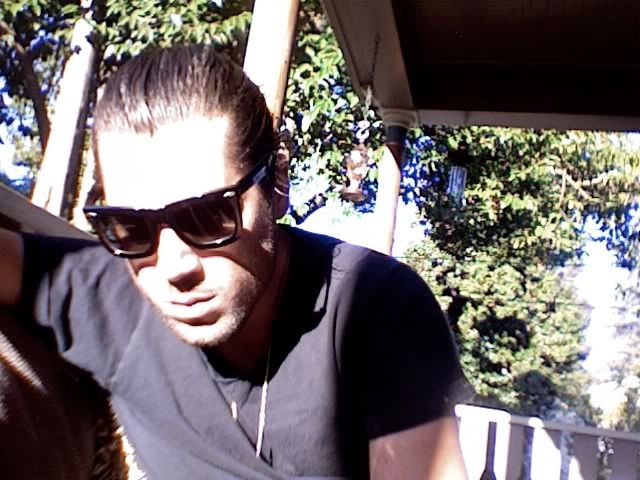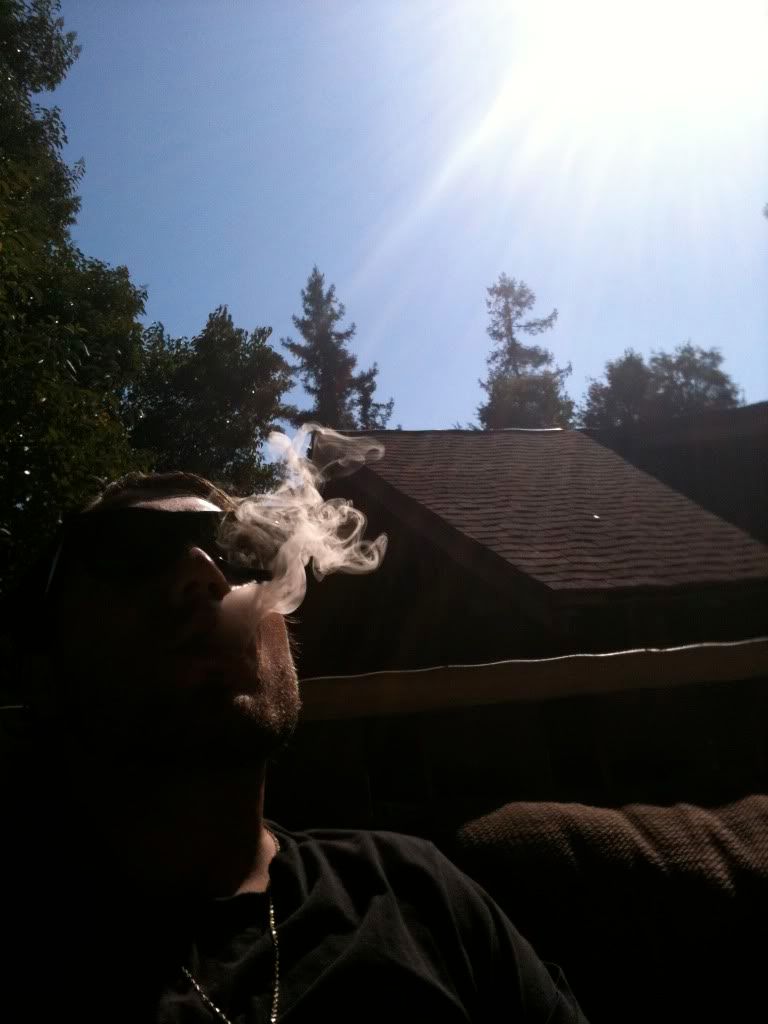 dig it.
ha.
the season is over..
Racing season that is.
I won't go into detail about my last few races, because sadly, I didn't win any of them.
I DID come very close a handful of times and put in some rides I'm proud of.
I want to say THANKYOU to my Dad for having my back this whole time, to Charlie Moore for sponsoring my racing and being a friend, to Aria Velo and Rand for spotting me when I was broke and revolutionizing my bike fit, and to all my friends it would take to long to list.
Stay on your toes, I'm already gearing up for next year!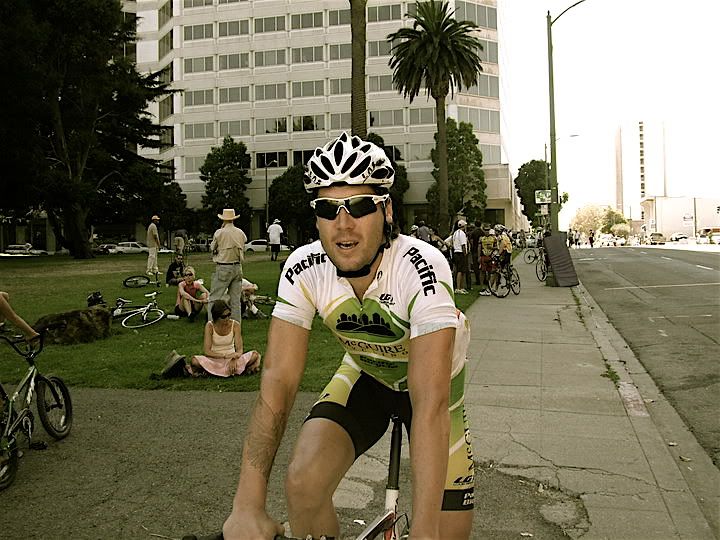 .. So...
It's that time of year, where us bike racers figure out what colors we'll be representing on the startline for the next year. After a couple dozen or so calls and emails following up my friends and connections in the business, one thing is becomming painfully obvious. I will be continuing my tenure purpetuating the role of the anti-professional athlete in 2011.
There's still over a month before the deadline for negotiations and contracts rolls around. But as I witness peer after peer with talents similar to mine and performances in 2010 even better than my own struggle to find a pro ride, the roses are in bloom and after 15 years of racing, my senses are pretty fine tuned.
To say that I'm prepared for this though would be an understatment. I'm strapped in and committed to taking full executive control of what happens next.
So here's the jazz: I'll be racing in 2011, and putting in a full winter of preparation in anticipation financed and supported from mutiple sources. Foremost on that front will be my "day" job. Driving a Taxi in Santa Rosa whenever I'm not on my bike under the banner of my good friend's Cab business "A-Taxi." In addition to that will be the support of my family, friends in the cycling world, and an Elite team that I won't be able to specify untill a little later. Since deadlines for Elite squads are more or less non-existent I'm not sure when I'll be announcing such news, but I imagine before Christmas I'll have new colors to sport. One major thing about my sitiation makes me smile, my heart sing and my creative mind race with ideas. I have a ton of freedom to express my own personal ideas and artistic input, which means I can make moves developing my "Brand" and foster the envirionment my "other" career as an artist needs, while simultaneously furthering my cycling career. Sound complex? I am complex. Everying I do, I do for love and for the spirit of it. So on whatever level or platform I find myself on I move knowing that as a master of distortion, I will find a way to make it work. After all, this is my America. verymodern.Love the way it's shot and the music is perfect.


PERPETUAL LEISURE from JASON LAST on Vimeo.

check out thisVideomy friend Jonathan shot with a head-cam at our local training crit.
I'm the giant in the white/green/yellow kit!.
this is myHurtface


prettycool.


PUSH PULL from Landis Fields on Vimeo.

hey doll;)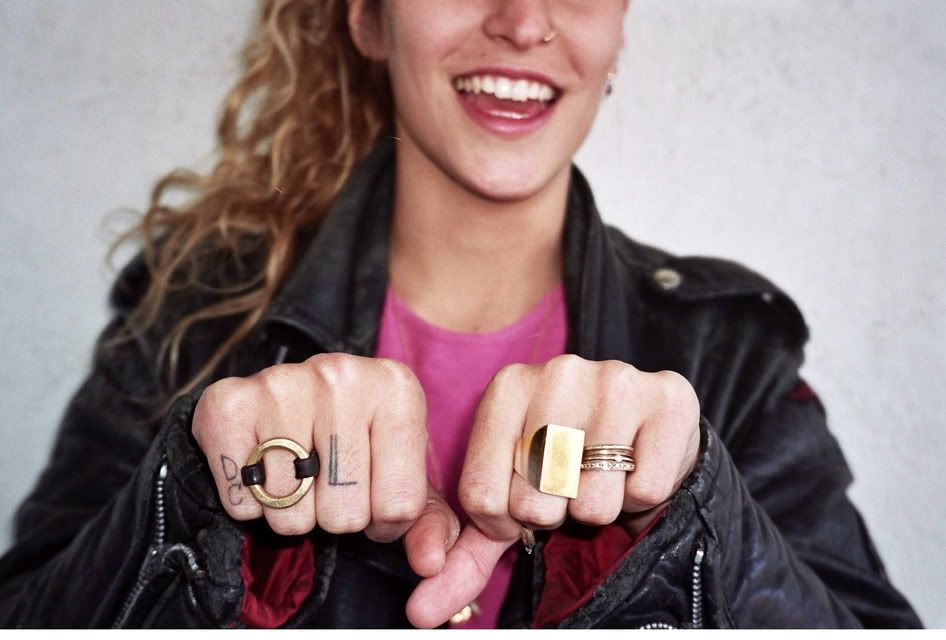 drying off in the gloriousSUNafter a frigid splish spash in the ocean.
(and snacking on some feet;))

Someone's going to call me crazy. But at times I feel like part of anendangeredspecies.

this is prettybadbut if you know me you'll understand why I love it;)
if this magpie ever has a BABYchick, im naming it..

You can't Kill me FreddyKrueger!
I'm still livin my dream.
And no, my career ain't over. Thanks for asking.
I just been fighting on many many fronts to survive and grow.
I've rolled with the punches, and made alot of sacrafices.
I'll be pushing up gold daisies before you know it.
(this image from my godmother Ronnie's eye. VeronikaLenzi.com .. dig it)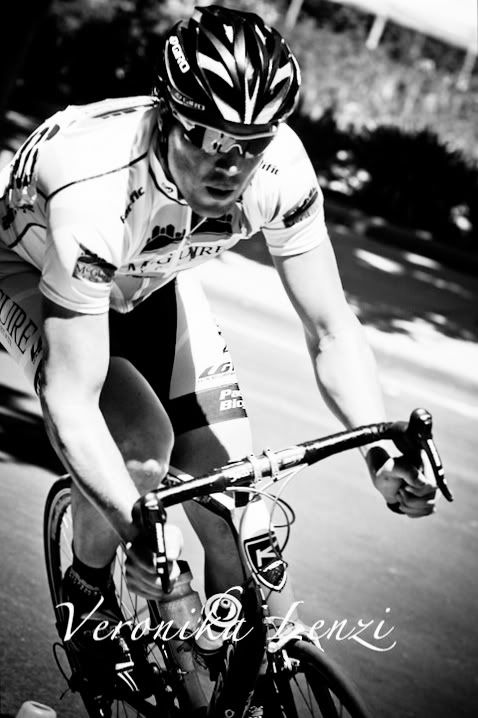 Killer flowerprint.
(if there ever was one.)
Dig


J*DaVeY "Outta the Window" from JackBrookSOCKETUMi on Vimeo.

mandentory nap time??
whaaaat did I do?

time for some cycling NEWS!
This actually a couple of months old, but I found a wonderful sponsor this year in McGuire Real Estate, stemming strait from owner Charles Moore. Charles (Charlie) Moore is a huge fan of all cycling and supports my racing purely out love for the sport and his desire to see me succeed and be involved in the journey. For now the arrangemnet only pertains to 2010, but a continued program for years to come looks hopful.
Check the short video we put together a while back... short and simple!
I thought..
I had my tummy back on deck this weekend... not so much. I'm not sure whats really wrong in there, I just wish it would right itself. At any rate it's not fun and it's slowing me way down. But at least I still look good jailbreak titty and all..... :)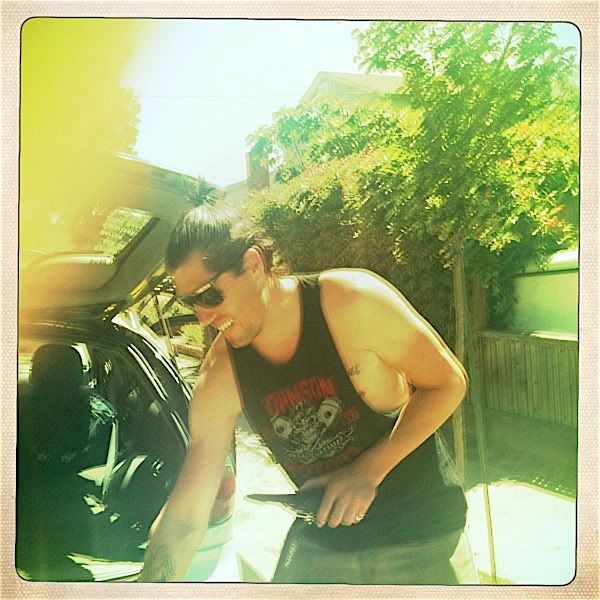 Dis ih real real good.
I've Always
had an attraction to made up astetics.
And I never asume my points of reference around compatibility and integration are always translatable.
So if you're within blast radius and get one eyebrow rising, give me some credit.
Because while I've hardly broken an origional bead of sweat... I got a lot on deck.
Uninterupted I might even make sense.
.easy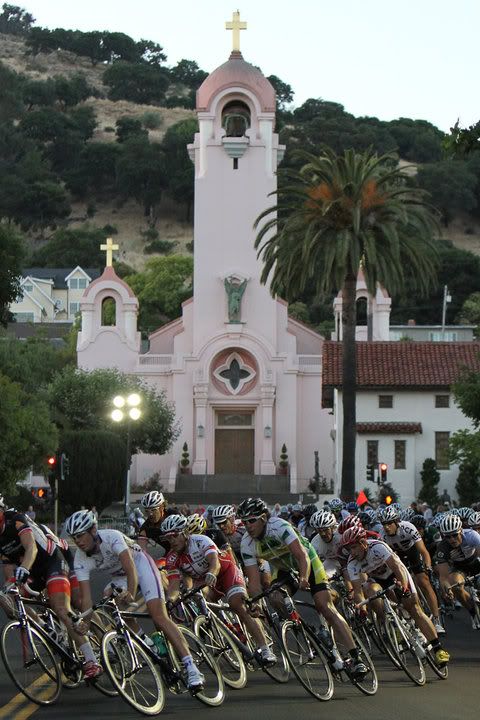 I said I was finnah post everyday... I lied:)
But I have a good excuse. I been ill.. even tossed my cookies on the last lap of the Carrera San Rafael on Saturday.
Not that my tummy is entirely to blame for my loss of focus. As Slug says "I'm fascinated by little and distracted by much." What I put down here I would more or less claim as fascinations, mild ones from time to time but still bright and shiny in my eyes. For me these things don't always pop up everywhere, I have to go treasure hunting..
I will make no promises.. just that the magpie in me is alive and well:)

I'M BACK. Went underground for a little while there to survive, but I'm up and running again. Check back in tomorrow for a recap update of the past two months.
Meanwhile... peek the picture of my first win in 2010 below! Cheers.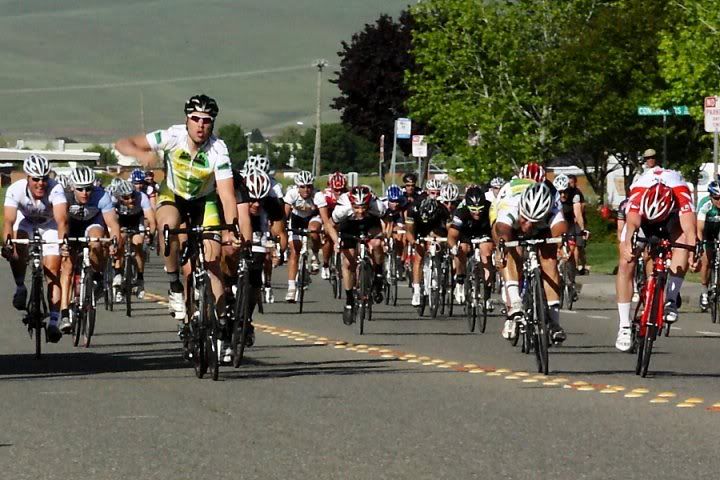 10 points for Bukowski

"Chasing the cool"
As Bob Dylan says in one of his songs, "when you think you've lost everything, you find out you can always lose a little more."
I havn't lost everything, but I've lost a lot. I don't have the cash to pay my site dues, so sometime next week SterlingMagnell.com might go offline for a little while. I broke a part on my bike a few days ago and I can't ride it till I replace it. So, as for the past few weeks since my last race in Merced, I've been working on this house of ours with my father. We're both going through tough times, and every time something new goes wrong, even something little, it just kills the soul a little bit more. I'm not giving in, he's not giving in either. It's just a little harder to smile right now. I think of it in terms of a slow death. As Sage Francis says in a song, "It's a tangible death and I can almost handle it." Now when and if I pull myself up outa this hole like the character in Lupe' Fiasco's "The Cool" I'm going to look back on all this as my past life. I feel the line approaching. And I'm feeling ready for the next chapter.
Torture
Life
as you know it. Is over. Real as it may seem, every breath you take is a small death, and nothing, not even you, will ever be same.


Making Of Nuit Blanche from Spy Films on Vimeo.

So to touch up on the races last weekend in Merced. Didn't go great but I had really good sensations and am super pleased with the progress in my form. I got 9th in the crit, was in the position to go better but I'm still missing some of the top end it takes to feture in a big sprint. The road race was really good, felt at ease all day even though it was 120 miles and I havn't done a race that long in quite a while. Again was in good postion but had to stop in order to avoid a big crash heading into the final 1K so no result there. It was super good to get out and come home knowing that I'm on the right track.

Muse.
This be Erik Hassle, a Swedish pop singer. He's got it going on... dig it.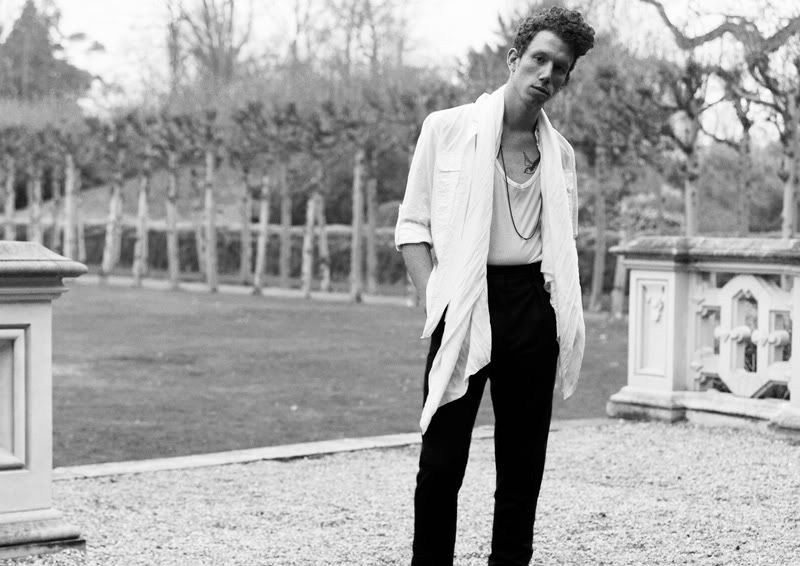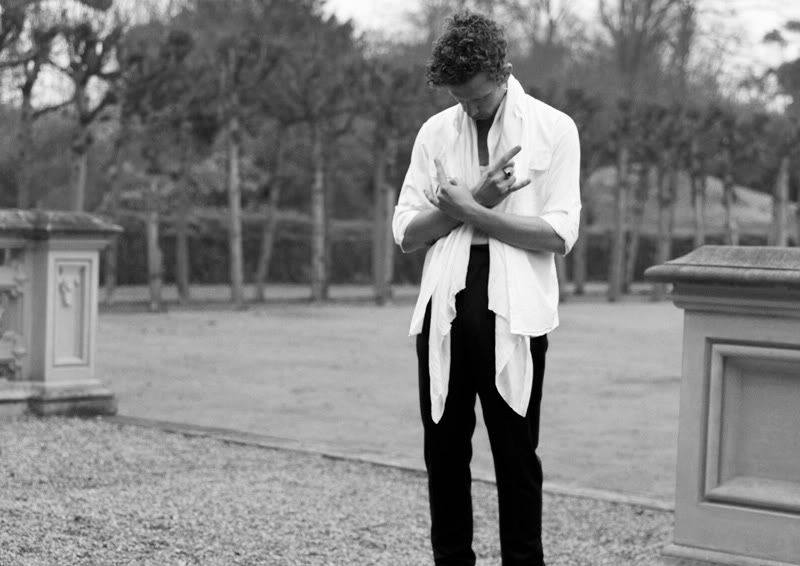 Alright. As promised. The short version of this story is this: My Dad and I live in a big old victorian house in the historical district of Olive Park. We've had the house for around 3 years after Pops decided to buy the place and restor it to glory. Here's the fun part, before we took over it was a well know drug house and a hub for all kinds of shenadigans, at one point there were 50 people living in it. The house was a wreck, about to fall over, sagging floors, crumbling foundation, the works. Luckily Pops know's his shit. He BUILT the hillside house I was born in nearly 27 years ago when he was in his 20's. Since then he's learned a thing or two extra as you can imagine, so he's obviously well equiped to fix this place up right? right. There's a million things that have been done and the house is coming along nicely... but I'll keep it sweet and just fill you in on the one that has me camping out in the garage this week. In order to keep the house from falling over and prepare to redo the foundation, we had to level the house out by jacking it up in places using steel support poles where needed. Something most people wouldn't have a clue how to do, but Pops handled it and it's been steller while we get the new foundation ready to put in. Problem is, the city of Santa Rosa's code enforcer, who I'll call "inspector persnickity" decided he doesn't like our methods and "red tagged" our house last Friday. Now when we talked to this sorry mutherfucker after the fact, he SAID that we were okay to stay and we just needed to get him a set of engineer stamped and approved plans for a foundation after the weekend. So we go about our business after setting up another meeting for Monday. I went bike racing over the weekend, which I'll fill you in on later, and 30 minutes after returning home got dragged out onto the lawn by the police saying we can't be inside!
Okay that was long... sorry. I'm not sure how to simplify it though without it sounding aweful.
So here I am, camped out in the garage, which Pops built next the the house, untill we get our new foundation in place. I'm actually kind of enjoying it. It's a nice little adventure and actually a thought inspiring environment. I've lived through a lot of weird crazy situations in my short life that I wish I could tell you the stories of, but that would take too long. What I can tell you is this: It's impossible to live the life I've lived through and avoid becoming an artist, if nothing more, it is a shear result of survival. There's never been a dull moment, and I love that.
I've had my mind on my kite and my kite on my mind. One day soon I'll have a kite for you to fly too.
Sorry for my absence. My internet was down for a bit, then I was busy racing in Merced all weekend (sans laptop) and then the police kicked me outa my own house 30min after I got home. Right now I'm sleeping in the garage. I'll try to fill ya'll in a lil' more soon. Untill then, you should say a prayer for me, my high seat, my high handlebars and my whip in the yard growing old with the weeds cuz this shit is getting old just like me.
I really enjoyed this. The music, the presentation, the sober tone... all of it. (And the fashion ain't bad either;)
I firmly believe that sexuality has the right to stand on it's own two feet.


In Bed with BAnanas Models from Guapo Magazine on Vimeo.

This shit is getting ridiculous...
I've had my track bike street set-up for years serving as my "other car" and fun times, even did my stint as a messenger in DTLA for a few months. So my skill set just involves what it takes to get through the city the quickest, lotsa drifts, curb hopping and maybe the occasional wheelie! Ultimately I'm still partial to a slicker form of "fixie" with a regular track setup, drop bars and all, but this other "cmx" stuff is pretty impressive.

Chris Akrigg THE MAURICE.0 from chris akrigg on Vimeo.

Took my little point & shoot with my on my ride today.. since it shoots video I decided to give that a try. I'm not a genius at it or anything but It's a easy way for me to bring you a closer look at things. And it's free... I can't lose right?
Oh yeah, Paul Brown and my Pops (Paul being a long standing mad scientist of a bike mechanic) took a hammer and some vice grips to a bent up crankset I had laying around, so I've been riding on that! Beggers can't be choosers. I'm just happy to be back in business:)
What do you do when you can't ride and have no money? kick it in some good looking charitable company;)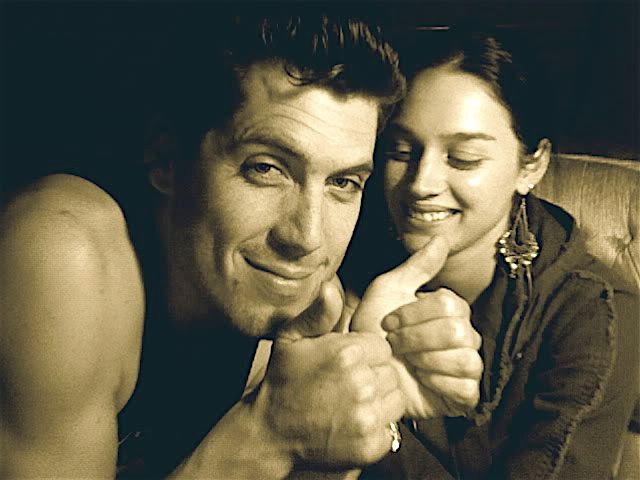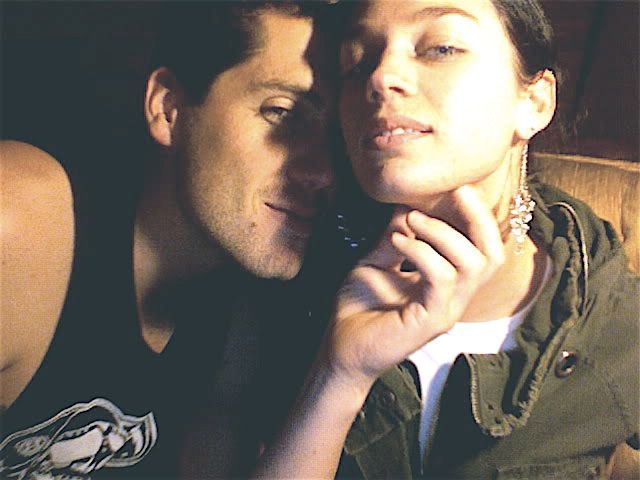 Another tough day. Great training in and out of sunshine mixed with rain. Felt kinda like I was riding around on a movie set.. except for the rainbows.
I always manage to inspire a little abuse from passers by while riding.. but today? I got the motherload of angry genius behind the wheel. But hell I can empathize, comprehension comes in all shapes and sizes. Any of those insults or honking horns had the pontential of being aimed at making the world a better place.
After that, towards the end of my ride my crank broke.
And I couldn't figure it out for the longest time...
It was so odd and confusing while it was falling apart, that I'd pretty much lost my mind by the time my pedal finally tore out of it.
Riding the rest of the way home with one leg.. sums things up perfectly.
/Users/magnut/Pictures/iPhoto Library/Originals/2010/Roll 4025/sugababes_-_about_a_girl.png
(from mid-cavedale)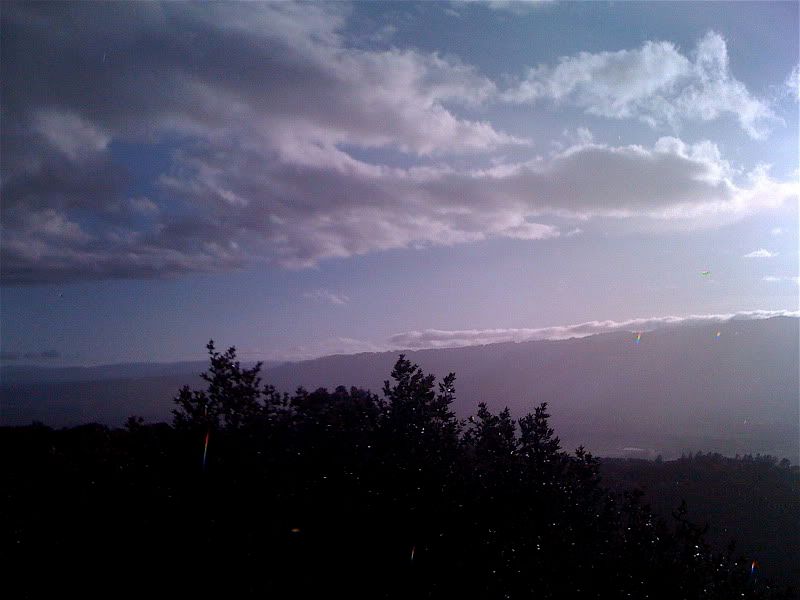 Slick.
This agrees with me:):) Talk about poppin your collar!

Feelin a little under the gun today. Took a trip to the fedral building to sort out my taxes, which gave me a cherry hedache. Then ran into some roadblocks that will continue to make my early season extra stressful.
But regardless! Still felt ultra nice on my ride, good and rested. Then washed away the days frustrations with a little gym time.
Tomorrow I head to Aria Velo for a little check-in session with Rand Libberton to go over the changes in my position that have revolutionized the way I ride. I'll report back here with the aftermath. But for now.. delve into this more lighthearted Mayer Hawthorne video;).
I'm sippin' two buck chuck jammin to morcheeba with my feet up. It's raining outside and I've earned my rest day:)
Put in probably the best week of training I've had all winter and feeling very pleased with my progress.
I've been in my zone riding in the latter part of the day, alone, usually with music, just how I like it. I'm not sure why but it's defintely my style, my solace, my niche... all a that, and I love love love it. Winter and spring are a little chilly in Sonoma county, sometimes grey and dismal... I mean it ain't LA, but most of the time it's an amazing beautiful, serene environment to be out in. I have to resist the urge to stop and take pictures a lot. Every now and then I do stop, but my iPhone isn't exactly doing the sights proper justice. Might have to start riding with a real camera... At any rate, yesturday was wonderful, kicked out a nice loop over to Calistoga, up Alexander Valley and back. It was supposed to rain but I got patchy coulds and this golden crust of a sunset instead. Combined it covered wine country in a dark blue hush on it's way into evening. Fucking lovely.

Laters homie. A sad example of a brilliant person taking an early curtain call.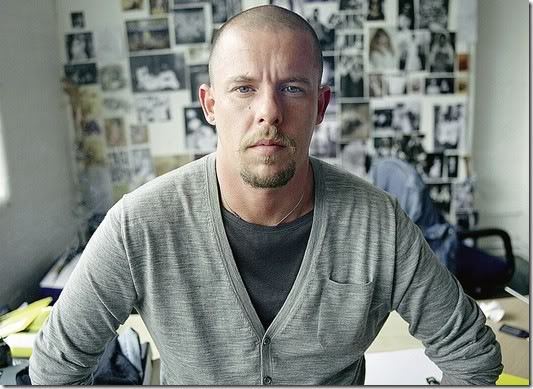 Solid high quality 4 hours today.. felt like 4 hours should: A good push around county but not that long. My form is coming! I'm getting used to some big changes on the bike and doing it right by taking my time and listening to my body. I'll go into more depth in a few days!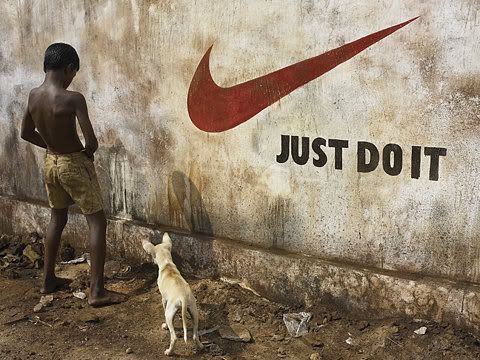 I'm startin this over.
Things have gone so differently than I expected over the last year, it's amazing. I learned a lotta stuff I NEEDED to learn regarding my cycling career and I grew up a little too, or maybe even a lot, how can I tell?
I've also found and had many things going through my mind from all across the board that I've been throwing bits and pieces of up on facebook but... shouldn't it be here where I can go for full effect? say yes.
So I'm gonna keep it short & sweet, maybe even as much as daily.
Let's start with this, a short flim add for a fashion line. I'm in love with this format and hope to make some films of my own.
I recommend you click on the full screen action;)


Tony Ward for ODYN VOVK AW-2010 from ODYN VOVK on Vimeo.